Course pricing has temporarily changed from $1,295 to $895 per course.
We have made temporary price changes due to the economic impact of the pandemic on companies and individuals.
Register for Anytime eLearning™ in three easy steps
Select your courses for registration.
Provide some basic contact information.
Tuition for Anytime eLearning™ is $895 per course.
Enter Your Details to Checkout
Helpful Registration Information
Payment Options:
Master Card, Visa, American Express, PayPal and Business or Personal Checks.
Course Registration Package:
A course registration package includes one or more registration vouchers that provide participants(s) access to Anytime eLearning™ courses (1 voucher per participant per course).
You can use the voucher(s) to enroll in any Anytime eLearning™ course or any combination of courses and participants, depending on the number of vouchers in your Course Registration Package. You have 12 months from the date of purchase to start the course(s).
Courses:
Anytime eLearning™ courses include: Business Systems Analysis, Business Process Reengineering, Logical Data Modeling, Advanced Data Modeling, and Soft Skills.
What's included?
In addition to the world-class training, participants also receive a comprehensive course manual - which is yours to keep, supplemental materials, a personalized Certificate of Completion, and CEU (continuing education unit) credits.
Course Length:
Each Anytime eLearning™ course is designed for two full days of training. However, participants can learn at their own pace and on their own schedule. Participants can go back and review the material at their own pace and time schedule to reinforce and further internalize the concepts.
Participants have 45-days to complete a course after starting the course. Most participants typically complete the training over 1-3 weeks.
Substitution:
Participant substitution is allowed any time prior to the start of a course. Substitution is not available after a participant starts a course.
Cancellation:
You may cancel your purchase at any time within 5-days of the purchase date and receive a full refund for any unapplied vouchers.
Notification:
Notification of cancellation, transfer or substitution must be made via email (with read receipt requested) to info@inteqgroup.com.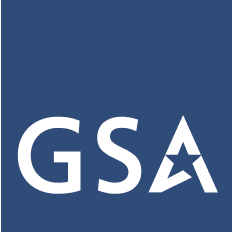 Inteq is an approved GSA prime contractor and Inteq business analysis training programs and consulting services are available to federal government agencies under the GSA PSS schedule.