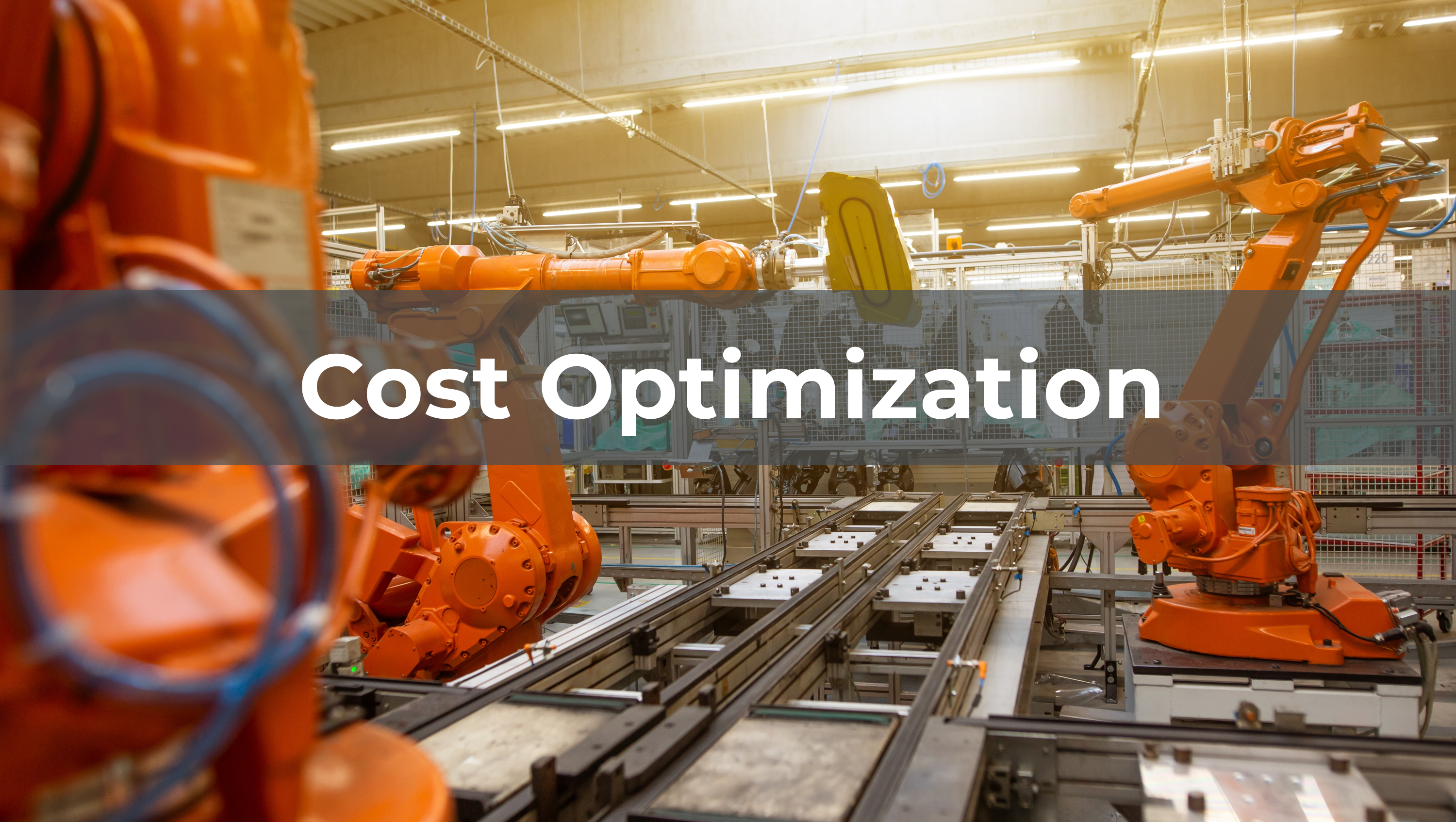 Operating at high levels of effectiveness, efficiency, and agility are essential to success in today's fast-moving, rapidly changing, highly completive business environment. Cost optimization is a key component of efficiency
In my companion post to this post - "Efficiency vs. Cost Cutting" I make important distinctions among effectiveness, efficiency, cost cutting and cost optimization. While not a prerequisite, reading the Efficiency vs. Cost Cutting post will provide the reader with additional context for this post.
Cost optimization, as defined by the Gartner Group "is a business-focused, continuous discipline to drive spending and cost reduction, while maximizing business value." In other words, cost optimization is about reducing and eliminating non-value adding costs – costs that can be reduced or eliminated without impacting customer and business value.
Cost optimization, however, does not mean aggressively and indiscriminately cutting cost. That's absurd if you think about it for a moment. To take that thinking to the extreme, shutting down the business would be one approach to aggressively and indiscriminately slashing costs.
But that is not an effective strategy for value creation. Indiscriminate cost cutting – cutting costs without analyzing the impact on effectiveness and efficiency and not looking at the impact of the cuts upstream and downstream in the process across functional silos – often sub-optimizes (diminishes) the end-to-value of products and services.
Eliminate, Automate and Delegate
OK, with that as context, the focus of this post is on three essential cost optimization strategies - eliminate, automate, and delegate. To better understand these cost optimization strategies, I first need to define the concept of a business process.
A business process, simply defined, is a sequence of work activities and workflows that result in outputs (goods and services). Work activities and workflows are performed in accordance with a set of business rules (policies, procedures, etc.) formal and/or informal and executed by people and/or supporting technology.
Eliminate, automate and delegate are three essential cost optimization strategies in connection with business processes. Think of strategy as the things we need to do to optimize costs and tactics as how we are going to do it. There are typically multiple, often many, tactics to achieve a strategy.
Presented below are the three essential cost optimization strategies and supporting tactics.
Eliminate
Question #2 in my Five Essential Business Analysis Question Framework (see my blog post "The Five Essential Business Analysis Questions for BPR.") is: "What are the things that you are currently doing, that you do not need to be doing [because they do not add value but incur cost] and we should simply stop doing if we could?"

Just ask your Subject Matter Experts (SMEs) and hands-on staff that question – and then just listen. All SMEs and hands-on staff are very busy, they are clearly aware of non-value-adding work that they are doing, and they are happy to identify it for you and tell you all about it. Also see my blog post Lean: Getting Early Wins from BPM.

However, they are typically not able to simply stop doing it unilaterally. It typically requires a change in a business rule, policy, or procedure by a decision maker.


Our job as business analysts is to:

• Identity and analyze the opportunity to stop doing something,

• Build a business case to eliminate it / stop doing it,

• Present the business case it to the appropriate decision maker,

• Obtain approval, and

• Change the business rule/policy/procedure as appropriate to eliminate the non-value-added work item.

Also see my blog post "Uncovering the Difference Between Business Cases and Use Cases."
Automate
The "Eliminate" strategy above results in the elimination of non-value adding work – a key step in your cost optimization journey. And, clearly, you do not want to spend time and budget automating the things that you can eliminate!

Now, however, you want to identify opportunities to automate (or partially automate) work activities in your business processes.


A work activity or set of activities is a potential candidate for automation if:

1) It currently involves manual work,

2) Is rules-based,

3) Is structured (follows a procedure), and

4) Is repetitive.

The predominant work activity automation technology today is Robotic Process Automation (RPA) – sometimes referred to as IPA (Intelligent Process Automation).

There are many excellent vendor tools to support RPA/IPA. Some are designed to enable end-users to create and support simple automations, others require IT support for more technical automations. Some RPA/IPA automations also provide support for certain types of decision-making processes.

Delegate


In my book Mastering Business Chaos, I coined the phrase "Splitting the Atoms of Work Activities." The concept is that all work activities in business processes have some level of mechanical rules-based work and some level of knowledge and judgment-based work.

At the tactical level of an organization many of the work activities are predominately mechanical rules based. Work activities that are performed at higher levels of the organization by management and leadership are predominately knowledge and judgement based.

The concept of "Delegate" means that the portion of the work in a work activity that is mechanical rules-based can be distilled into a procedure and delegated. In other words, as an alternative (or precursor) to RPA described above, the rules-based procedural work can be delegated and performed, with proper training and documentation (e.g., a work activity procedure diagram), one or two levels down in the organizational reporting hierarchy. This frees-up time of the original performer to focus on higher-value knowledge and judgement-based work.

This approach also works at higher levels of the organization in connection with knowledge and judgement-based decision-oriented work. Knowledge and judgment-based decision-oriented work can frequently be distilled into best practices that can be delegated down one level in the organizational hierarchy.

Often as high as 80% of the decisions can be made one level down based on best practices. The remaining 20% are routed back to the primary decision maker. This frees up time for the primary decision maker to work on higher-value knowledge and judgement-based work
The above presents three of many strategies for cost optimization. These are three essential strategies that will quickly provide significant value to your organization. Consider mastering and implementing these three strategies first before moving forward with more advanced strategies. Also see my whitepaper Cost Optimization Initiatives: 10 Best Practices.
* * *
Next Steps
Visit our Knowledge Hub for additional posts, whitepapers, videos, webinars, and frameworks.
Check out our business analysis training courses and our solution workshops
Visit my YouTube Channel
Connect with me on LinkedIn.
Let's start a conversation regarding your cost optimization goals and objectives and how our cost optimization solutions workshop can assist in your journey.
Don't forget to share this post!