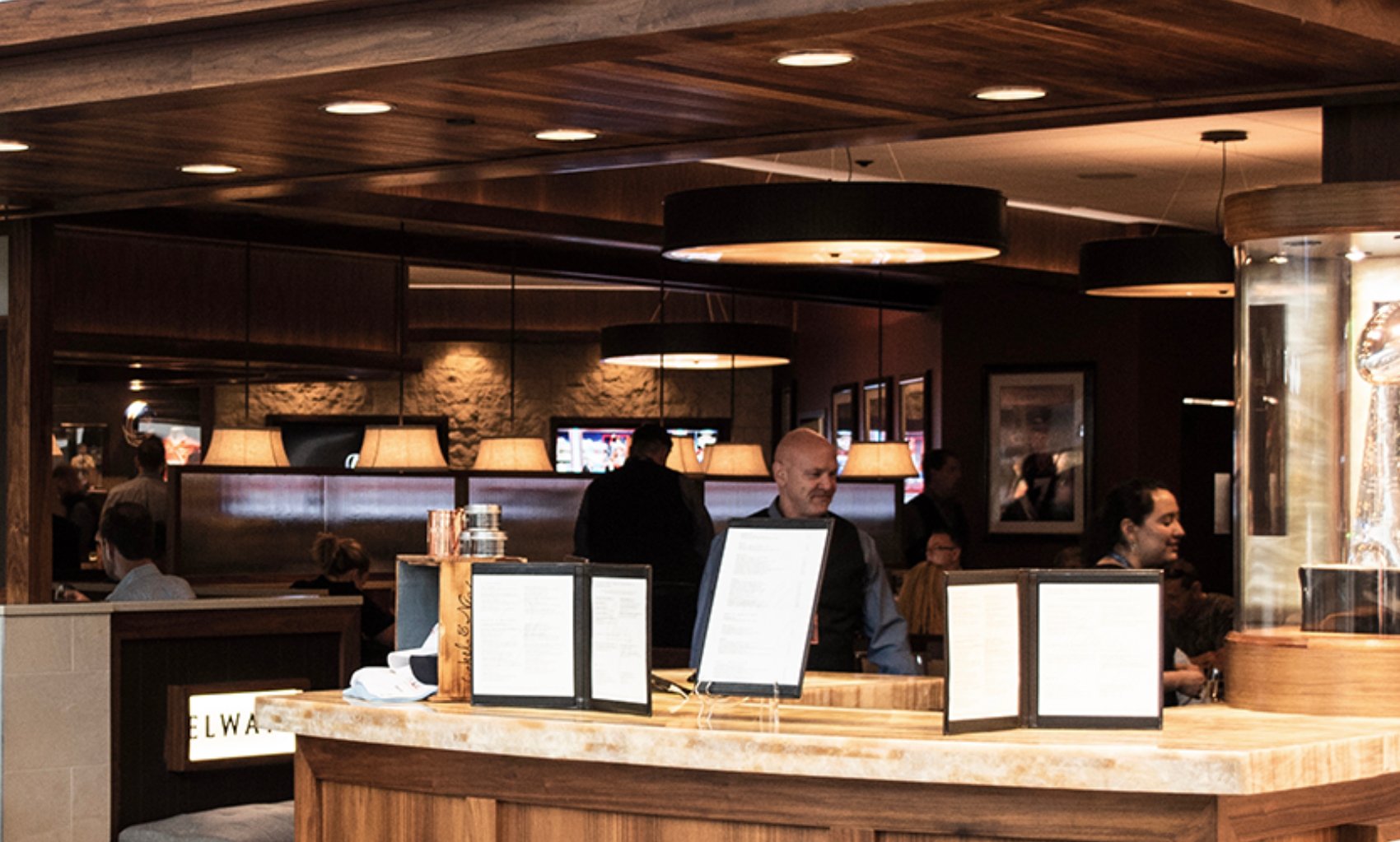 It never ceases to amaze me how asking the right business questions changes everything!
Last week while waiting for a flight at Denver's airport I had breakfast at Elway's in Concourse B. Elway's (as in John Elway – the legendary Denver Broncos quarterback that led the Bronco's to two Superbowl titles in the late 90's) is a popular steakhouse in Denver and Vail. I was intrigued by the airport location. Why would a popular steakhouse have an airport location? Great question - let's explore!
My expectations for value are low for any form of food service at an airport location – high prices, poor-quality and minimal service is pretty much the norm from my experience – except at the Singapore airport, but that's a different discussion.
Although this location of Elway's is an airport restaurant in the middle of Concourse B – Center Core (the most prominent location on the concourse), the server was surprisingly excellent! A real professional - attentive, knowledgeable, etc. The food was surprisingly excellent as well. The pricing was consistent with this level of quality and service. So, overall, a good value proposition. But that is just the cover story, the back story is far more interesting.
I am always analyzing business models and business operations, asking business questions, and applying critical thinking regardless of where I am and what I am doing. This experience is no different. However, prior to talking with Elway's staff I spun up an entire narrative in my mind regarding the core purpose of the Concourse B location. Again, in my mind, I am thinking that yes, the location needs to make a profit and perhaps the location helps Elway's branding and awareness (a lot of traffic passes through Denver airport).
However, I convinced myself, again, in my mind in a vacuum, that the real purpose of the airport location was to create some form a of training environment, a farm team so to speak for the main event - Elway's steakhouse locations in Denver and Vail. In other words, the core purpose of the airport location, in my mind, is to train and identify the high performers at the airport location and provide a growth path to the Denver and Vail locations. It's a common business model.

Accordingly, I kindly asked the server something to the effect "clearly you are very good at what you do, is this airport location a training spot to gain experience and then transition to one of the main locations"?
I could not have been more wrong!
The server smiled a bit and said something to the effect "This location in Concourse B is actually the crown jewel of the entire enterprise! People at the Denver and Vail locations work hard to get on the waitlist to be promoted to the airport location! In other words, the Denver and Vail locations are the farm team!
How could this be?
9 key insights that I gleaned from the discussion with my server:
Brand. Elway's is known as an excellent steakhouse. John Elway is widely known and well respected. The John Elway brand transcends Denver.

Design. The airport location has a similar design and similar quality finish-out and furnishings consistent with the main locations.

Location. Very prominent high traffic location.

Business Process. The food and beverage service and fulfillment business processes are designed for a short wait to be seated (typically 10 minutes or less), guests are greeted by the server quickly and the food is prepared quickly, but without compromising quality. It's a highly effective, efficient set of business processes, procedures and supporting technology. I am sure that Elway's has identified and deeply analyzed the personas of airport travelers and optimized the business model for the airport location accordingly.

Traffic Flow. The flow of "covers" (restaurant lingo for the number of guests served during a shift) is amazing. The server provided an average number of covers served on a shift by the server. It's high and I would be remiss to publish the number without confirmation that I heard it correctly. But a high flow of covers makes sense because of the quick turnaround of guests. Unlike a traditional steakhouse location where a party of four (i.e., four covers) for example could easily occupy a table for several hours, I was in and out of Elway's airport location in about 30 minutes.

Gross Profit and Tips. The pricing is consistent with the ambiance. For example, in my case, $20 for two eggs and toast plus $3 for bacon plus $3 for coffee = $26.00 x 2 covers (I was travelling with my wife, and she had a similar $$ order) = $52 plus I tipped $12.00 (great server) for a total of $64 for breakfast. Excellent gross profit margin for Elway's and a good (but my guess is its normal) tip for the server vis-a-via the server's time. The numbers for the bar are even better!

Based on the flow of covers, the average dollar amount of an order and associated tips you can begin to see why the airport location attracts the very best high performers!
Service Hours. The airport location is open 7 days a week from 7am-11pm. That is 16 hours per day, 7 days per week, 52 weeks per year! And because it's a high traffic airport location there is a steady flow of customers (covers) all day long. We were there at 10:00a on a Tuesday morning and it was full – and it's a surprisingly large location for an airport-based restaurant. We returned Thursday evening, and it was full.

Staff. The staff is treated well. In addition to pay (and tips as applicable) after one year of employment, a staff member receives health and dental insurance, paid vacation, and a contributing 401k. Staff turnover is very low. Our server has been at this location for 10 plus years and has no plans to leave!

Tortillas. Seriously, it's a discussion worthy of a bullet point in this blog. Elway's at the airport makes their own tortillas fresh onsite. Why? Quality control and consistency of the product is essential - especially difficult at altitude. Initially they tried a range of outside vendors, but outside vendors were not able to meet and maintain the quantity, quality and on time delivery requirements.

Consequently, Elway's made the business decision to bring the production of tortillas in-house. Elway's acquired the equipment, optimized the recipe and production process for altitude, developed a supply chain for ingredients and developed the business processes and trained a tortilla team – their sole job is to make fresh high-quality tortillas continually throughout the day. These tortillas are so excellent that I would not be surprised if Elway's supplies tortillas to other restaurants at the airport.
3 Key Business Analyst Takeaways
Be curious, ask business questions, and apply critical thinking! The right business questions combined with critical thinking lead to deeper engagement and more business insight and knowledge into the business space – which results in incredible outcomes from analysis.

The 9 insights above resulted from my curiosity, asking the right business questions, applying critical thinking, and initiating an engaging high-quality conversation with the server - probably 3 two-minute interactions over 30 minutes.

Ask open-ended questions. This is the secret sauce for having high-quality conversations with your subject matter experts (SMEs). The right open-ended questions result in SMEs responding with deep and insightful responses and feedback – which enables a business analyst to follow-up with additional open-ended questions. And your SMEs love it! Significant business information and associated requirements are gleaned very quickly and accurately.
* * * Blog Update * * *
I am at the Denver airport this morning on my way to the East Coast. I arrived early because of weather and also my flight is delayed a bit. So, I decided to have breakfast at Elways. Happy to report that I had the same excellent experience that I had a few weeks ago. This validates one additional value driver – consistency of service / output. A key value driver for many business processes.
Don't forget to share this post!