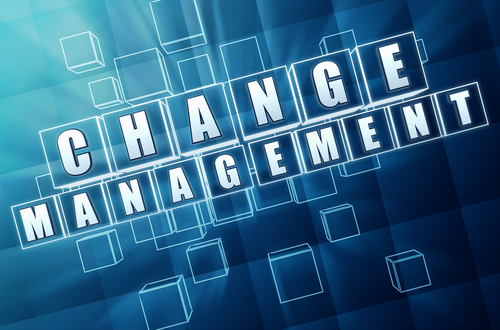 Regardless of innovative process improvement ideas, brilliantly engineered software, detailed project plans and deep executive sponsorship, Business Process Reengineering (BPR) and I.T. modernization initiatives often fail to deliver the intended transformational results.
An X Factor is a variable in a given situation that could have the most significant impact on the outcome. Change management at the individual, team and organization level is the X Factor in the success (or failure) in BPR and I.T. modernization initiatives.
I am frequently asked the question – "We have great project management, but we are struggling with realizing the full value of our BPR and I.T. initiatives – what is the different between change management and project management?"
Simply stated – project management is the technical side of change - and change management is the people side of change. Both are essential. By technical I mean that project management provides the structure (scope, tasks, deliverables, dependencies, timelines, etc.) for implementing new processes, policies, procedures, new/revised functionality, etc.
Change management is the people side of BPR and modernization. Change management focuses on staff, management and anyone effected by change (new roles, new ways of doing things, etc.) to ensure readiness for change and enabling and empowering the behaviors to move forward with the changes and embrace moving forward with change.
Change simply does not happen by itself. Change needs to be cohesively and proactively managed. Change management integrates the transition of people, processes and technology from the current "as-is" state to a continually unfolding future state.
Change management deeply engages staff, supervisors, managers and leadership across the organization at all levels of the organization resulting in achieving project objectives and the realization of desired outcomes.
Change management is indeed the X Factor in successful and sustainable transformation.
Next Steps
Let's start a conversation regarding your business analysis goals and objectives and how our training courses can assist in your journey.
Visit our Knowledge Hub for additional posts, whitepapers, videos, webinars, and frameworks.
Check our our business analysis training courses and our consulting services.
Visit my YouTube Channel
Connect with me on LinkedIn
Don't forget to share this post!