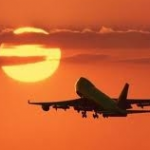 Miracle Flights Part II – Business Process Reengineering and Unintended Consequences / By: James Proctor, Director of Professional Services, The Inteq Group, Inc.

In "Miracle Flights Part I – Gaming the System" I used airport PRM (Passengers with Reduced Mobility) as an example of how some able-bodied travelers game the PRM system to their advantage to bypass (move directly to the front) of the security line, receive PRM escort to the departure gate and early boarding of the flight

The purpose of Part I was not to debate the merits of PRM, but to provide context for understanding the concept of "gaming" a system – a concept that comes into play in Part II – Business Process Reengineering and Unanticipated Consequences.

The theme of Part II, based on my experiences over many years, is that for any decision made in an organization that changes the business rules (policies, procedures, workflows) governing business processes, the processes will formally change to conform to the new rule set, but the processes will also informally adapt to the new rule set.

By "conform" I mean that the people performing and managing the various work activities affected by the changes will apply the new rules – albeit sometimes grudgingly. By adapt, however, I mean that the end-to-end process will informally reorganize – often with unintended consequences.

This type of critical thinking is particularly important in Business Process Reengineering (BPR). BPR results in significant transformative changes in the numerous interrelated work activities comprising business process across the organizations.

Because of the many interrelated work activities, some of the outcomes of change result in what is often labeled as "unintended consequences" of decision making. I disagree with that label. The label "unintended consequences" implies that the "consequences" cannot be identified and mitigated in advance of implementing the decision.

Based on many years of BPR experience across numerous projects across the spectrum of industries, as I begin to transition as-is business processes to future-state implementation, I work with the project stakeholders (project teams, subject matter experts, working groups, etc.) to run many types of scenarios to validate the future-state processes maps.

For example, "break-fix" is a type of scenario that we use to ensure that we have identified all of the relevant workflows and exceptions to the workflows that need to be comprehended.

"Gaming" is another type of scenario that we apply to future-state process maps. Gaming scenarios enable the project stakeholders to view the processes end-to-end from different role perspectives to identify where processes sub-optimization is likely to occur.

Sub-optimization refers to the application of the new business rules at the individual work activity or work group level (such as a department) to improve performance (effectiveness and/or efficiency) at that narrow slice of the organization – but resulting in a net decrease in performance of the end-to-end process.

Gaming does not necessary imply some type of sinister advantage that an individual or group takes over others in the organization. Most of the time, the individuals or groups are not aware that the actions in their area of purview have a negative effect on other areas of the organization.

The overarching concept is "unintended consequences" are not fait accompli in connection with changes in business rules. Identifying and remediating unanticipated consequences post implementation is costly.

Proactively run the break-fix and gaming scenarios to identify and anticipate unanticipated consequences prior to implementing future state processes.

Running the scenarios enables organizations to implement changes in business processes with the confidence that the business rules will ensure the integrity (order, discipline, consistency, etc.) of the process and maximize end-to-end organization effectiveness and operational efficiency.

Today's rapidly changing and globally competitive business environment favors agile, scalable high-performing organizations capable of delivering ever increasing levels of customer and business value.

Meeting this challenge often requires transformative change – and sustainable on-going improvement in business processes, organization culture and supporting technologies.

The Inteq Group is uniquely qualified for this challenge. It's what we do and we are the best in the world at what we do!

For more information please contact us at 800.719.4627 or visit us at www.inteqgroup.com

























James Proctor is the Director of Professional Services for The Inteq Group, Inc. and author of Mastering Business Chaos. He frequently lectures on business strategy, innovation and business transformation and serves on the board of commercial and non-profit organizations. Proctor is the author of Inteq's acclaimed Business Analysis training series - reaching over 300,000 business and I.T. professionals worldwide. Proctor developed Inteq's MoDA/Framework™ and Inteq's BPR360/Framework™ - which have been adopted as a standard for business analysis by organizations around the world. In his book, Mastering Business Chaos, he reveals secret patterns he has discovered in thousands of client interactions ranging from Fortune 500 to emerging growth companies and government agencies throughout the spectrum of industry. The Inteq Group is a team of top industry professionals that provide business analysis training and consulting services, application software development services, and big data solutions to commercial and governmental organizations worldwide. Proctor has a B.S. in Industrial Management and Operations Research and an MBA in Information Technology from Indiana University. He started his career with the firm of Ernst and Young (formerly, Ernst and Whinney) with their consulting group in Dallas and specialized in the aerospace, financial services, manufacturing and defense industries.